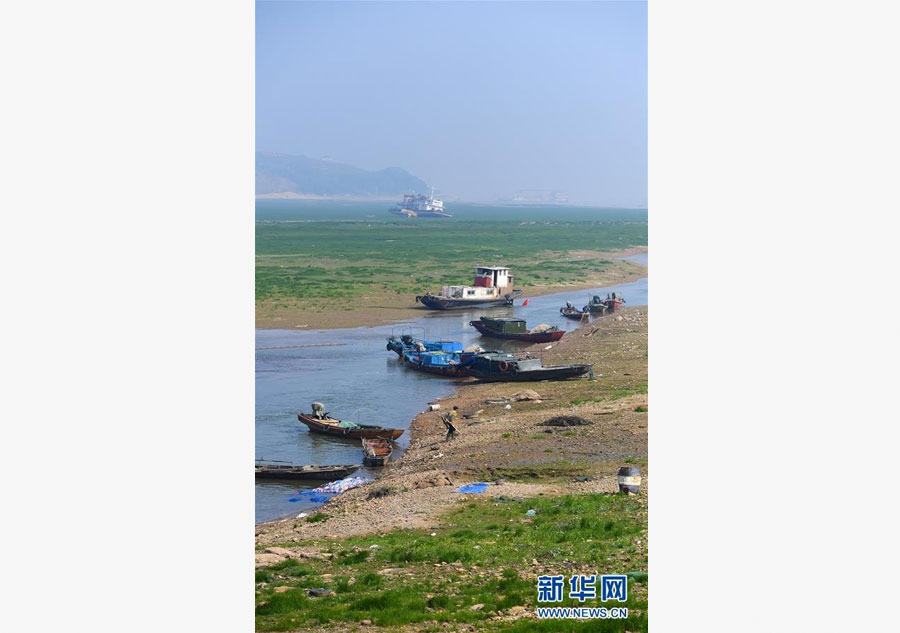 Boats dock in the lake in Jiujiang, East China's Jiangxi province on Nov 3. [Photo/Xinhua]
Shocking pictures have emerged showing that China's largest freshwater lake has partially dried up...
New pictures show parts of the Poyang Lake in China's Jiangxi province turning into a huge grassland 
The lake was once 4,500 square kilometres (1,737 square miles), three times the size of Greater London
Water in Poyang recedes every winter but this year the dry season arrived early due to a shortage of rainfall
Sign Up for Our Free Global Warming Blog RSS feed by clicking here. About once a week you will automatically get all the best blog stories of the week. (The blog now has thousands of articles.)
Share This Blog Post: If you would like to share this blog post, go to the original shorter version of this post and look to lower right for the large green Share button. Ask them to sign up too for the Global Warming Blog.
Click here
for information on
the groundbreaking and disruptive new Climageddon
book. It is about the global warming emergency and what you can do to help end it!
To View Our:
current positions, opinions, agreement or disagreement with this blog article or its facts,
click here
.
Do you like this post?
---