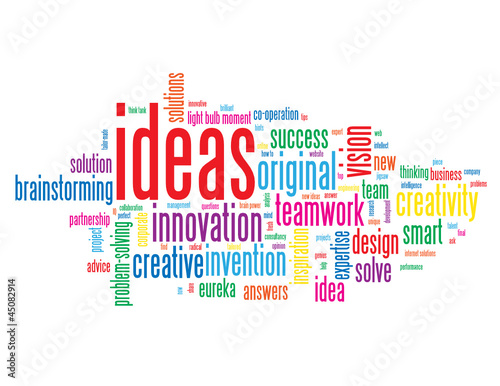 A trove of climate data in Asheville, N.C. could drive both innovation and new jobs...
Asheville North Carolina is called "Climate City" because it's home to many weather and climate-related organizations. Now it's building on that reputation.
The reason so many of these groups are attracted to Asheville is that the National Centers for Environmental Information is headquartered there. The Centers house and share data collected by the National Oceanic and Atmospheric Administration.
Duncan: "It is in short the largest archive of climate data on the globe."
That's Clark Duncan of Asheville's Economic Development Coalition. He says the city recently created a space called the "Climate Collider" to attract entrepreneurs who will turn data from the archive into marketable products and services.
Duncan: "The Collider is a physical space for collaboration and the collision of ideas specifically around the emerging field of climate science, and more specifically, adaptation and resilience in the face of climate change."
The goal is to create more jobs for the region, such as IT professionals, administrators …
Duncan: "And graphic artists, photographers, computer programmers, visual arts specialists."
Innovation plus new jobs from climate data. Click To Tweet
By providing a space for partnerships and access to current climate data, Asheville is fostering innovation and creating new jobs.
Thursday, September 29, 2016
Reporting credit: ChavoBart Digital Media.


source: http://www.yaleclimateconnections.org/
original story HERE
To learn about more about global warming, climate change or greenhouse gases as well as the causes, consequences, solutions, definitions, facts and tipping points related to these subjects, 
click here
. 
To see our most current positions, opinions, comments, agreement or disagreement with this article, and/or possible criticisms related to the subjects or facts raised in the above article, 
click here
.
 Then look for those subjects in the navigation links at the top the page.
To sign a critical petition for declaring an international global warming State of Emergency, click  
here
!
Sign Up for Our Free Global Warming Blog RSS feed by clicking here. About once a week you will automatically get all the best blog stories of the week. (The blog now has thousands of articles.)
Share This Blog Post: If you would like to share this blog post, go to the original shorter version of this post and look to lower right for the large green Share button. Ask them to sign up too for the Global Warming Blog.
Click here
for information on
the groundbreaking and disruptive new Climageddon
book. It is about the global warming emergency and what you can do to help end it!
To View Our:
current positions, opinions, agreement or disagreement with this blog article or its facts,
click here
.
Do you like this post?
---