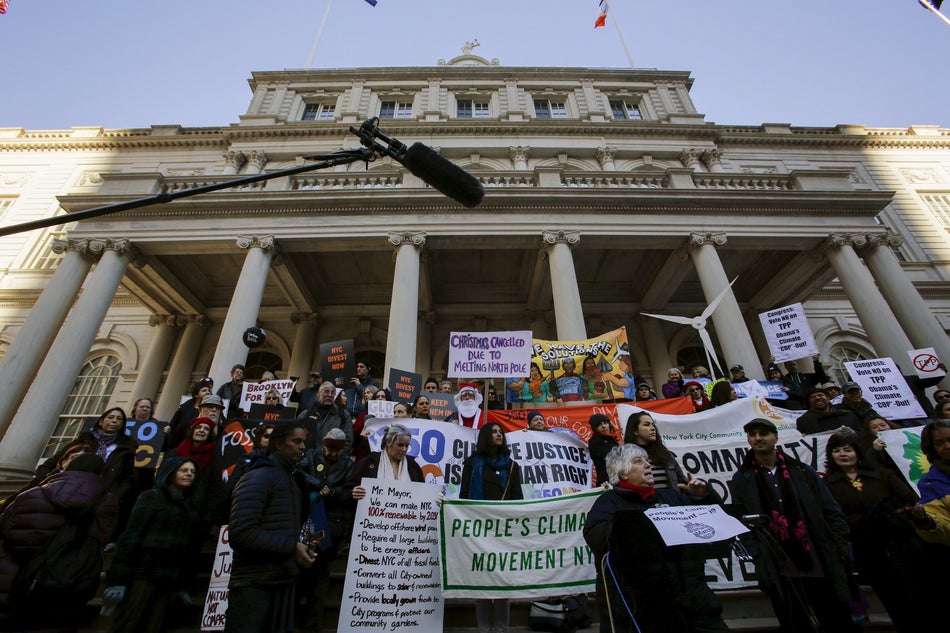 Eduardo Munoz/Reuters
"A thermometer isn't Democrat or Republican."
Before the AGU meeting I read John Abraham's article 'Trump begins filling environmental posts with clowns' in which he made the following point:

"Or Trump could attend the world's largest geophysics meeting, which occurs in just a few weeks (American Geophysical Union Fall Meeting). He could walk around with a TV camera and a clipboard. Ask any random 10 scientists any question on climate change. Let's see how their answers compare to the information he is going to get from his handpicked insiders."

https://www.theguardian.com/environme...

Trump most likely would never do this. Nor can I possibly know what kind of questions he would ask if he did visit the AGU Fall Meeting. But I can ask scientists what their message to Trump would be if they had a chance to speak to him. That one paragraph from Abraham's article inspired me to do just that. During the Fall Meeting I asked several scientists what their message would be and compiled their responses into this video.
President-elect Donald Trump has called climate change a "hoax." Now, the very people who study the climate for a living are urging him to change his point of view before it's too late for all of us. 
Sign Up for Our Free Global Warming Blog RSS feed by clicking here. About once a week you will automatically get all the best blog stories of the week. (The blog now has thousands of articles.)
Share This Blog Post: If you would like to share this blog post, go to the original shorter version of this post and look to lower right for the large green Share button. Ask them to sign up too for the Global Warming Blog.
Click here
for information on
the groundbreaking and disruptive new Climageddon
book. It is about the global warming emergency and what you can do to help end it!
To View Our:
current positions, opinions, agreement or disagreement with this blog article or its facts,
click here
.
Do you like this post?
---