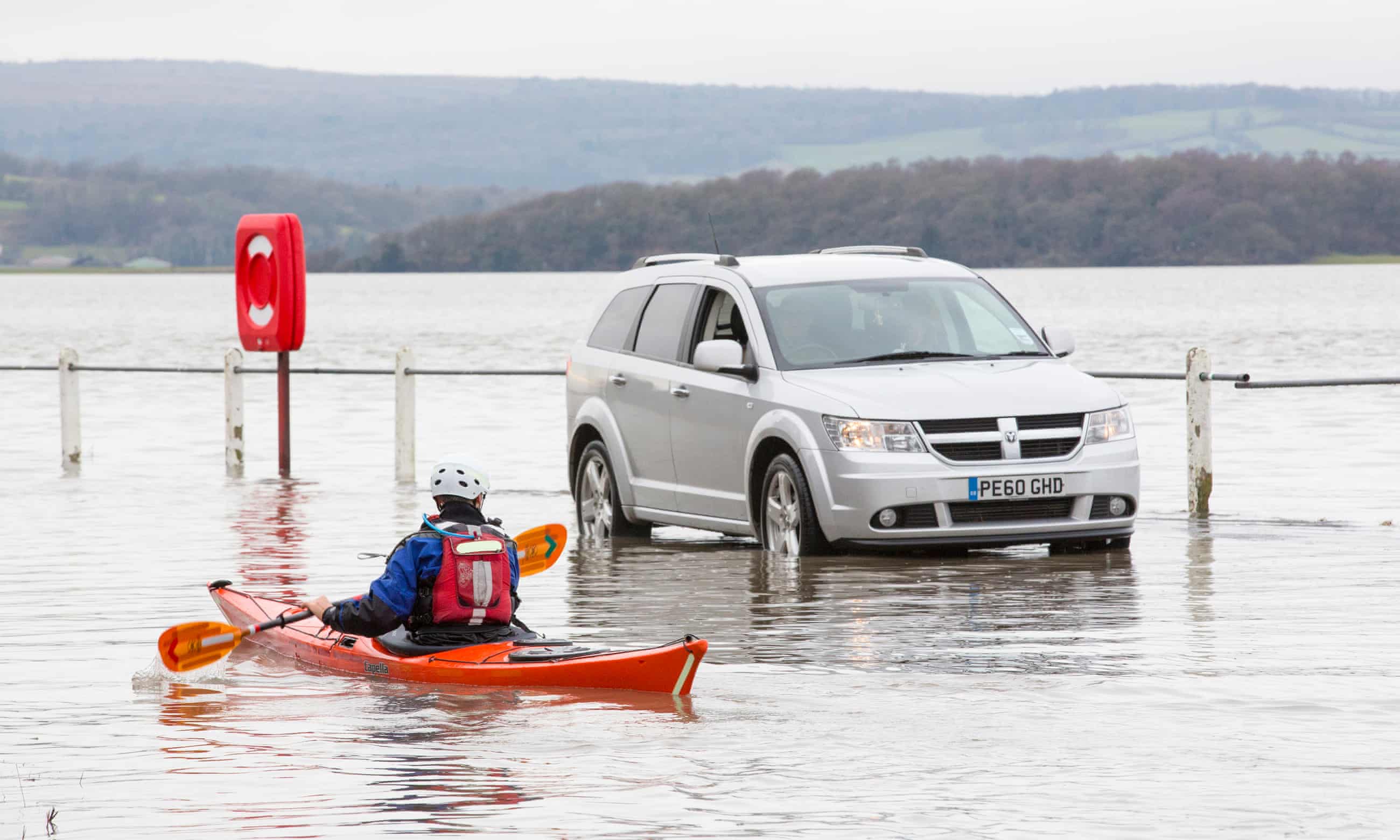 Kayakers and a stranded motorist in the floodwaters on the road at Storth on the Kent Estuary. Photograph: Ashley Cooper/Images
The 2016 book by photojournalist Ashley Cooper documented the effects of climate change over 13 years and in more than 30 countries. Earlier this month, Cooper won the Green Apple award for environmental best practice at a ceremony at the UK House of Commons...
Cooper is planning to set up a website, I Commit, which aims to get citizens of the world to lower their carbon footprint and upload their own images of climate impacts. Here are his images of how extreme weather has affected the UK in recent years
Thursday 23 November 2017 11.54 GMT
source: https://www.theguardian.com/international
original story HERE
Sign Up for Our Free Global Warming Blog RSS feed by clicking here. About once a week you will automatically get all the best blog stories of the week. (The blog now has thousands of articles.)
Share This Blog Post: If you would like to share this blog post, go to the original shorter version of this post and look to lower right for the large green Share button. Ask them to sign up too for the Global Warming Blog.
Click here
for information on
the groundbreaking and disruptive new Climageddon
book. It is about the global warming emergency and what you can do to help end it!
To View Our:
current positions, opinions, agreement or disagreement with this blog article or its facts,
click here
.
Do you like this post?
---