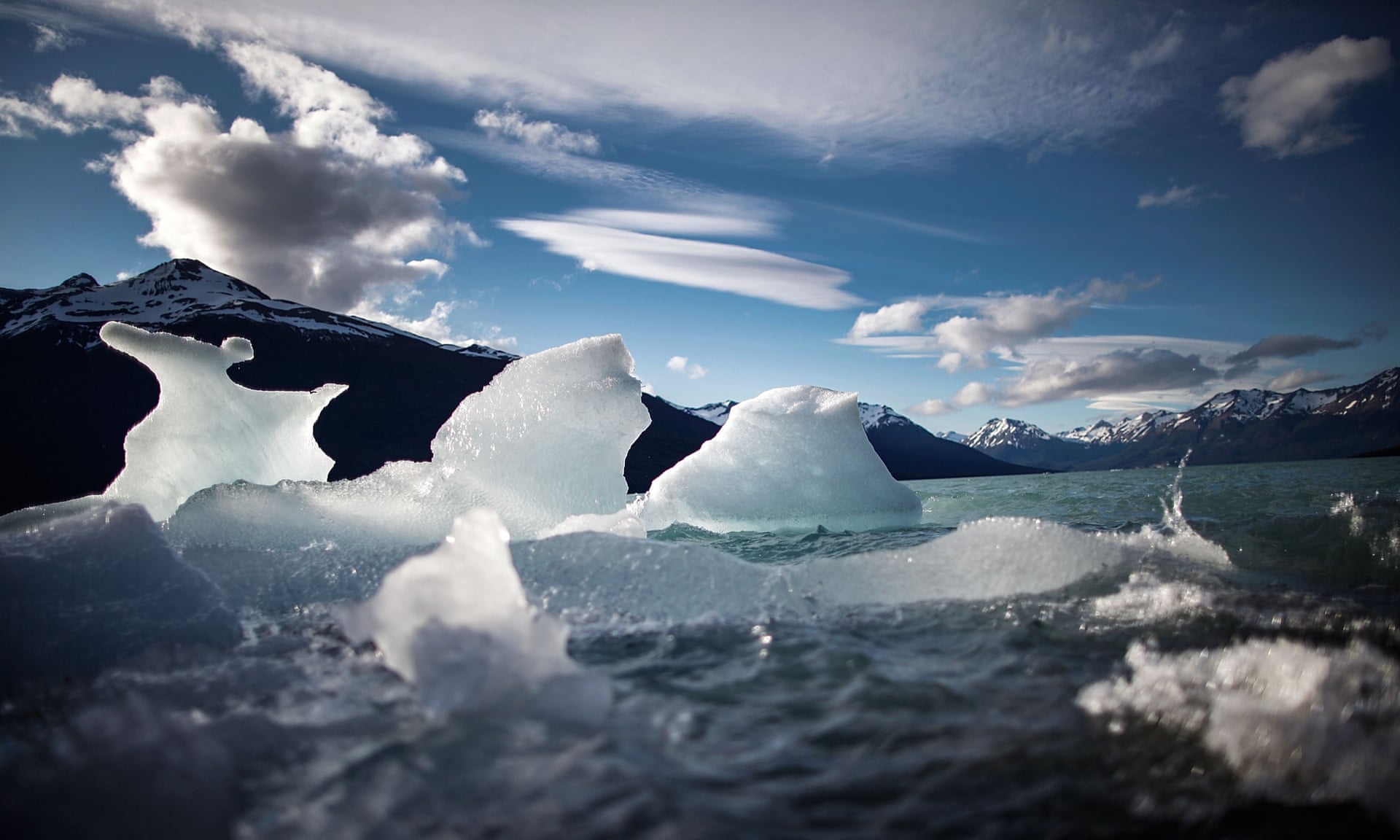 Ice broken off from Perito Moreno glacier floats in Los Glaciares national park, part of the Southern Patagonian Ice Field, the third largest ice field in the world, in Santa Cruz, Argentina. Most glaciers in the park have been retreating over the past 50 years due to global warming. Photograph: Mario Tama/Getty Images
Negotiators in Paris are trying to craft a deal at the UN climate talks that will keep global temperature rise below 2C. But what does that mean in reality - and what difference will a couple of extra degrees really make?
Without action, climate scientists have warned that temperatures could rise by nearly 5C above pre-industrial levels by 2100. World leaders meeting in Paris hope to keep average global surface temperature rises below 2C – but their pledges to cut emissions could still see up to 3C according to analyses. While it is very hard to make firm predictions, here are some of the potential impacts. All are for possible temperature rises occurring by 2100.
See rest of the story HERE.
To receive the latest breaking news on global warming issues, click here and go to our climate blog. Look to the bottom right of the page for the climate blog Subscribe box to automatically get our RSS news feed and each new story. 
To learn what you can do that is effective to help fix global warming caused climate destabilization, click here.
To learn why the term climate destabilization is replacing the terms climate change and global warming, click here.
Sign Up for Our Free Global Warming Blog RSS feed by clicking here. About once a week you will automatically get all the best blog stories of the week. (The blog now has thousands of articles.)
Share This Blog Post: If you would like to share this blog post, go to the original shorter version of this post and look to lower right for the large green Share button. Ask them to sign up too for the Global Warming Blog.
Click here
for information on
the groundbreaking and disruptive new Climageddon
book. It is about the global warming emergency and what you can do to help end it!
To View Our:
current positions, opinions, agreement or disagreement with this blog article or its facts,
click here
.
Do you like this post?
---