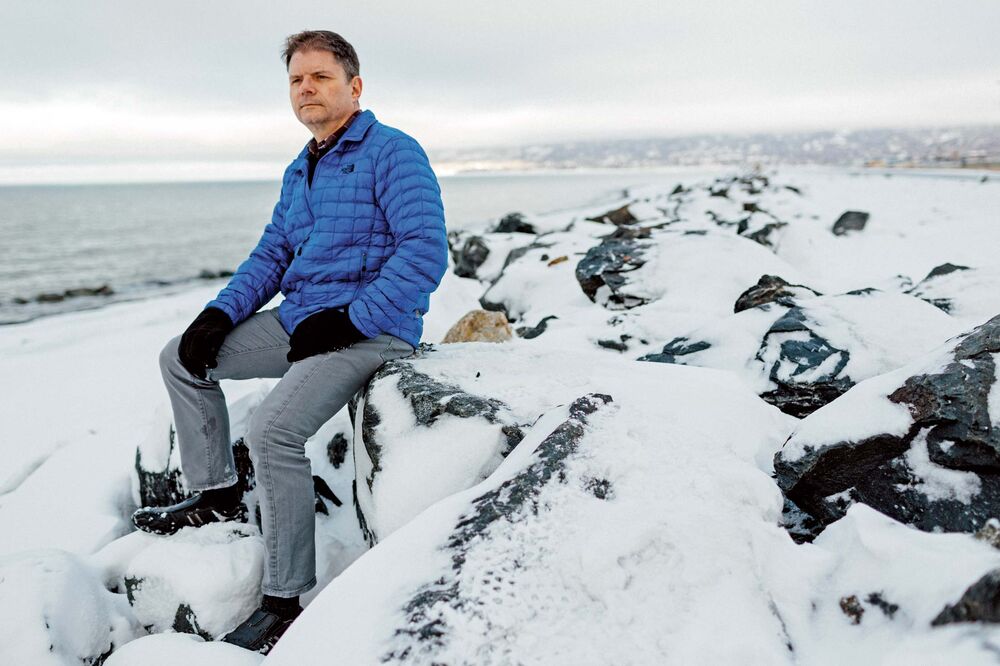 Rick Abboud, city planner for Homer, Alaska. Photographer: Joshua Corbett for Bloomberg Businessweek
Juneau has no plan, little money for erosion or thawing permafrost...
The wind that comes off the mountains across Cook Inlet in southern Alaska still feels plenty cold in February. But lately it's not quite cold enough. From 1932 to 2017, the daily minimum temperature in Homer, a city on the eastern shore of the inlet, averaged 19F in February. Narrow that to the past 10 years and the average rises to 21F; for the past five years, 25F. Last February, Homer's daily low averaged 30F—just two degrees colder than in Washington, D.C., 1,200 miles closer to the Equator.
As warmer winters arrive in Alaska, this city of 5,000 offers a glimpse of the challenges to come. Precipitation that used to fall as snow lands as rain, eroding the coastal bluffs and threatening the only road out of town. Less snow means less drinking water in Homer's reservoir; it also means shallower, warmer streams, threatening the salmon that support Cook Inlet's billion-dollar fishing industry.
Heavier storm surges are eating away at Homer's sea wall, which no insurance company will cover and which the city says it couldn't pay to replace. Warmer water has also increased toxic phytoplankton blooms that leach into oysters and clams. When eaten by humans, the toxins can cause amnesia, extreme diarrhea, paralysis, and death.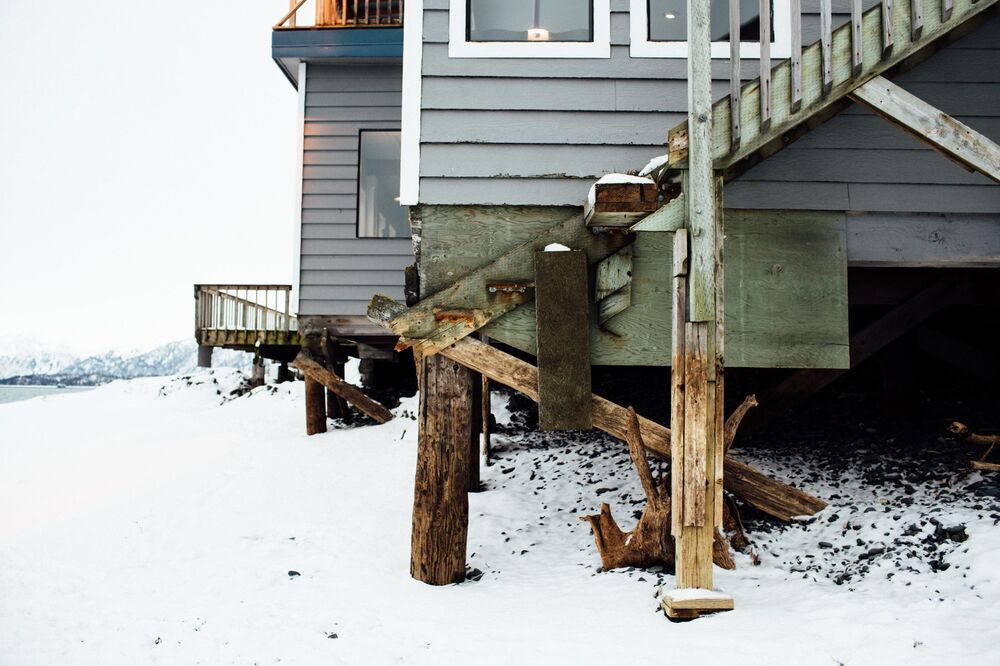 Homer is lucky compared with some villages on Alaska's western coast that are falling into the ocean. Those villages have asked for hundreds of millions of dollars to be relocated inland. "I'm up against other places that are losing their infrastructure or have severe problems due to flooding," says Rick Abboud, Homer's city planner. Last year, Abboud asked the state for $300,000 to pay for a plan to cope with a growing stormwater problem. He didn't get it.
Across Alaska, in towns built on permafrost, rising temperatures are causing the ground to sink, damaging buildings and roads. In towns built on the coast, less sea ice means greater exposure to storms and floods. Drier conditions have led to more forest fires. Extreme weather killed or injured as many Alaskans in 2015 as in the previous 10 years combined. "Environmental change is not a theoretical in Alaska," says Rick Thoman, the state's climate sciences and services manager for the National Weather Service. "It's happening, and it's accelerating."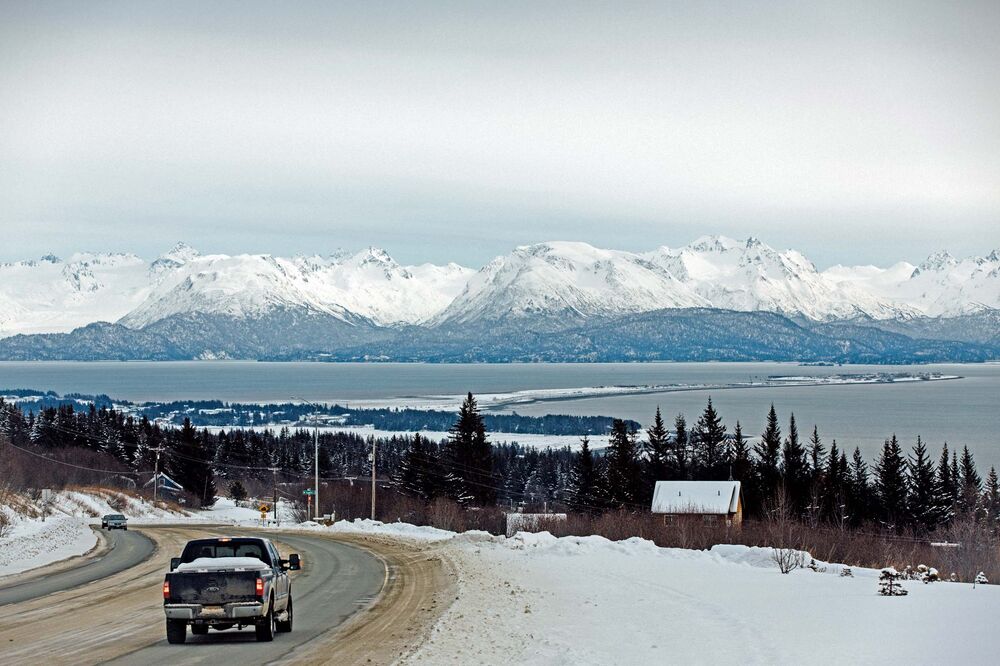 Alaska was once at the vanguard of states trying to deal with global warming. In 2007, then-Governor Sarah Palin established a climate change subcabinet to study the effects of warmer weather and find policies to cope with them. Over three years, the legislature provided about $26 million in funding. But Palin's successor, Republican Sean Parnell, disbanded the group in 2011. That year, Alaska withdrew from a federal program that provides funds for coastal management because of concern the program might restrict offshore oil extraction. Since then, lower oil prices, combined with dwindling production, have left the state with a budget crisis that's among the worst in the U.S. Just when climate change is having real impact, Alaska has less and less capacity to deal with it.
The state program that funds infrastructure and erosion management has had its budget cut 60 percent over three years. The Alaska Department of Environmental Conservation has lost one-third of its funding since 2014. The person listed on Governor Bill Walker's website as his cabinet member responsible for Arctic policy, a term that gets used interchangeably with climate policy, left for Washington last summer to take a second job running the state's federal relations office.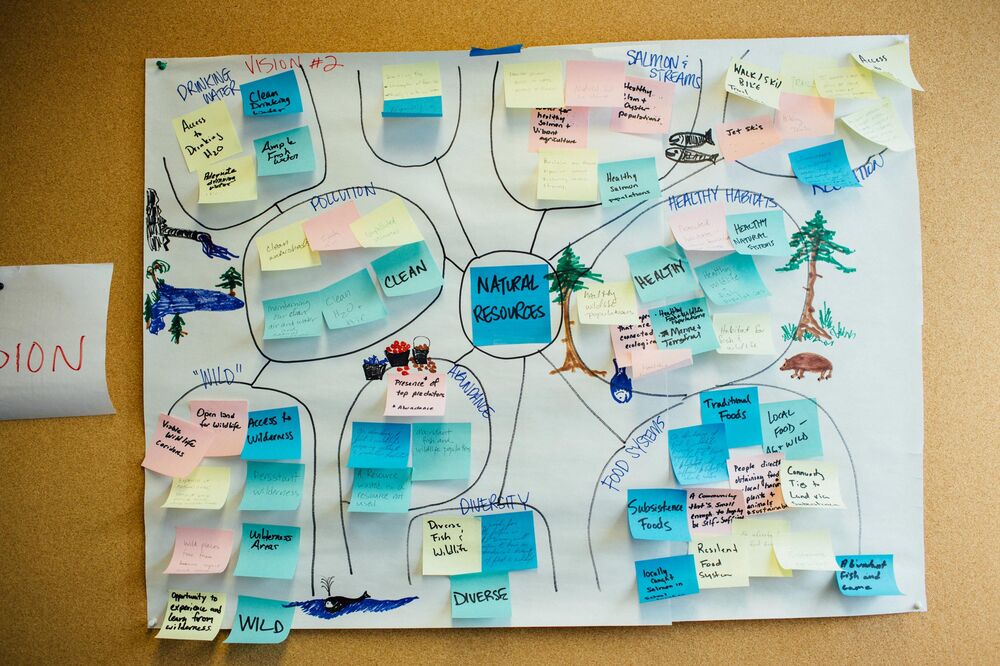 "We've been doing a lot of thinking, a lot of planning," says Lieutenant Governor Byron Mallott, who now leads climate policy. "We've had a lot of meetings." Asked what is the most significant climate achievement since he took office two years ago, Mallott cites engaging "fully" with the federal government. Alaska remains the only state eligible for federal funding through the coastal protection program that doesn't receive the money, because it hasn't submitted a plan that addresses the issue.
Alaska is an extreme example of a national failure to prepare for climate change. Across the U.S., state funding for environmental projects, such as beach erosion control or upgraded sewage systems, peaked in 2007, even as capital expenditures have since risen 25 percent. States along the Atlantic and Gulf coasts have resisted adopting the latest model building codes designed to protect residents against storms and other extreme weather. And when the Federal Emergency Management Agency suggested last year that states take more responsibility preparing for natural disasters, the National Governors Association balked.
In the absence of state action, the federal government has taken over responsibility for dealing with climate change. That spending may be in doubt: President Donald Trump's first budget request cuts many of those programs.
Meanwhile, Scott Pruitt, the man Trump named to head the Environmental Protection Agency, said this week that he does not believe carbon dioxide is the main cause of climate change—defying decades of scientific research, including some performed by the agency he now heads.
If Alaska is a warning about America's climate future, as Barack Obama argued in a 2015 visit, it portends not only the onset of erratic weather but also the struggle of governments to keep up. "We may seem small and remote to you," says Beth Kerttula, a former Alaska state representative and director of the National Ocean Council under Obama. "But if you don't care about us, you better at least learn from us. Because you're next."
The bottom line: State cuts have left Alaska increasingly unprepared for climate change, just as the effects of those changes get worse.
by: Christopher Flavelle
March 9, 2017, 2:00 PM CST
source: https://www.bloomberg.com/
original story HERE
Get New Climageddon book:
 Click here for a new book about the global warming emergency and what you can do.
To View Our: current positions, opinions, agreement or disagreement with this blog article or its facts, click here.
To help do something about the climate change and global warming emergency, click here.
Sign up for our free Global Warming Blog by clicking here. (In your email, you will receive critical news, research, and the warning signs for the next global warming disaster.)
To share this blog post: Go to the Share button to the left below.
---