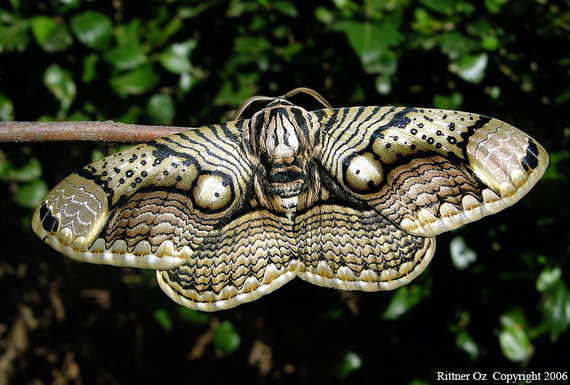 Today, the Earth got a little hotter, and a little more crowded.
7+ % of intact forest landscapes (IFLs) that is 500+ square kilometer sized forest ecosystems that show no signs of human impact, disappeared between 2000 and 2013;
the rate of tropical loss is accelerating dramatically: 3x more IFLs were lost during 2011-2013, than duringv2001-2003;
timber harvesting and agricultural expansion are the leading causes of IFL loss.
Cambodia lost roughly 4 million acres of tree cover from 2001 to 2014,
just 3 % remains covered in primary forest;
much of this cover has been replaced by the rapid development of rubber plantations.
thus, wildlife habitat has declined and tigers have disappeared;
millions of tons of climate changing CO2 have been released.
Droughts are getting longer and more severe because of human-caused climate change
in the American Southwest and around the world.
This means electric power less from clean hydropower and more from fossil fuels,
The burning of which creates climate change.
a50 BILLION Russian deal Exxon had to produce climate changing oil and gas stopped when the US imposed sanctions on Russia for its 2014 invasion of Crimea;
Russian hacking favored the election of Trump;
Trump advisors include pro fossil fuel people with Russian ties, and climate deniers.
Exxon, a corporate liar and merchant of climate change;
Russia, a corrupt dictatorship;
Donald Trump, likely to be rewarded by Exxon via his asset channels, especially after he leaves office.
Vladimir Putin, likely to get a hefty kickback via his corrupt government.
Potential losers:
humanity, democracy, and much of life on Earth.
Oh, and ultimately Donald Trump's fortune, family, and legacy.
Nearly 15,000 yrs ago Antarctic ice sheets melted, raising sea levels by 10 feet;
it could happen again, as current global heating is setting up the same conditions.
Atmospheric conditions have changed the southern ocean:
it now has a layer of warm water on top,
which laps at the base of glaciers, speeding melt.
9 east coast states are operating a cap-and-trade program;
Washington state is considering a carbon tax;
California lawmakers have set the most ambitious 2030 climate targets in the world.
US Activists have helped prevent the building of yet more pipelines;
Green groups are preparing to engage yet more activists to engage locally.
US courtrooms will hear cases on the responsibility to provide a decent climate future for our children.
A growing number of private companies are investing in US clean renewable energy.
European Union will be pressured to reassess how clean biofuels are.
Global divestment from fossil fuels continues to grow.
China is assuming the role as clean energy leader in the world.
Southern disease-carrying ticks are now established in Alaska;
Raw oysters now sicken people due to a southern virus, actived by warming waters;
A sea otter died from a fungus found in Midwestern bats.
Many sea otters died recently, likely from a combination of pathogens and a toxic algal bloom.
Animals weakened by pathogens are also more likely to die from predators.
Crashing populations indicate many species could rapidly go extinct.
Causes include rapid climate change in the Arctic taking its toll;
Coastal development and agricultural shifts are destroying habitat;
Hunting in the Caribbean could also be important.
Climate change could destroy migrant route rest stops,
Depriving birds of needed food,
By disrupting the life cycles of forage vegetation and insects.
The pace of climate change is likely faster than birds' ability to
find new migratory stops, scientists worry.
To help do something about the climate change and global warming emergency, click here.
Sign up for our free Global Warming Blog by clicking here. (In your email, you will receive critical news, research, and the warning signs for the next global warming disaster.)
To share this blog post: Go to the Share button to the left below.
---