Investigative journalism has uncovered a "web of denial" in which polluting industries pay "independent" groups to disseminate misinformation to the public and policymakers. The same groups and tactics were employed first by the tobacco industry, then fossil fuel companies. Big Tobacco has been to court and lost; now it's Big Oil's turn. Political leaders are choosing sides in this war.
Research by Inside Climate News revealed that Exxon did top notch climate science research in the late 1970s and early 1980s, which revealed the dangers its products posed via climate change. Soon thereafter, Exxon launched misinformation campaigns by funding "think tanks" and front groups to manufacture doubt about climate science and the expert consensus on human-caused global warming.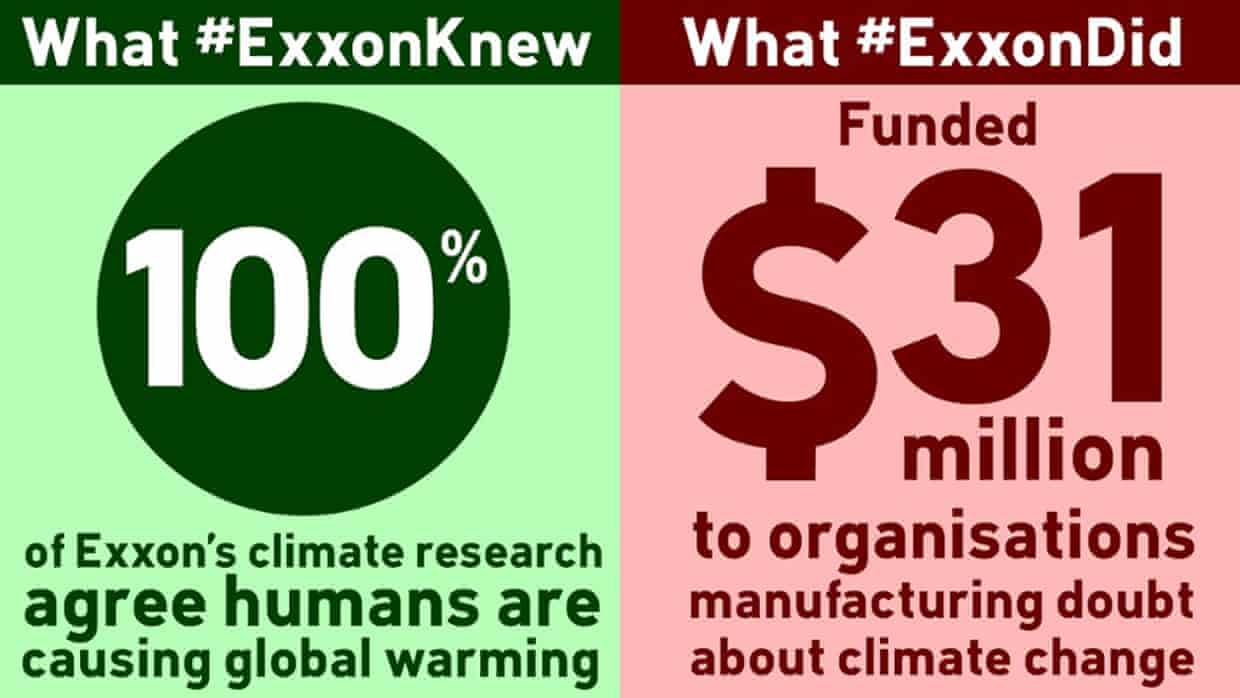 Exxon wasn't alone. Koch Industries, Peabody Energy, and other fossil companies have similarly funneled vast sums of money to these groups. Last week, Senate Democrats, including presidential candidate Bernie Sanders and vice presidential contenders Elizabeth Warren and Al Franken signed a Resolution expressing congressional disapproval of the fossil fuel industry's misinformation campaign. 19 Senate Democrats also took to the floor of the Senate to speak out against the web of denial, with repeated references to the tobacco/fossil connections.
Senator Elizabeth Warren speaking about the web of denial on the Senate floor.