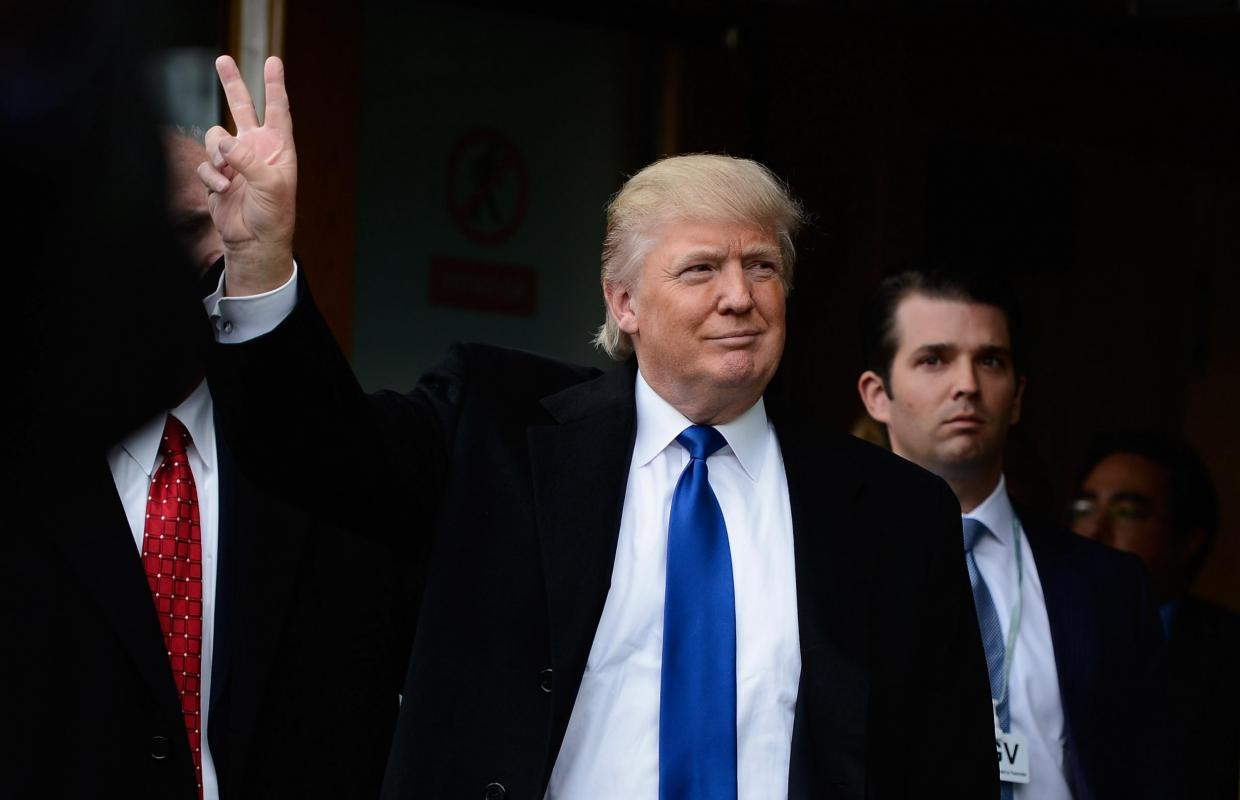 credit: Getty
The leaked report is an extreme version of the kind of climate plans that the Trump camp has already put forward...
Donald Trump is planning to "reform" the way that the Environmental Protection Agency uses science, according to a new report.
The new claim comes just days after the first thing on the new White House was an energy policy that called for the EPA to focus primarily on clean air and water, and not on its climate change activity. That same document didn't mention global warming at all – and neither does any other post on the administration's website.
That same approach appears to have carried on to the changes in the way that the EPA will use science in its work. A new document from inside the Trump camp says that the administration will seek to "reform" how the agency uses information.
"Unless major reforms of the agency's use of science and economics are achieved, EPA will be able to return to its bad old ways as soon as an establishment administration takes office," the document reads, according to the website Axios. The document was written by Myrion Ebell, the site claimed, who has aggressively opposed climate change activists and has been central in the Trump transition team.
It isn't clear what the reforms might include, or what the reference to "bad old ways" means. But it is likely to be a reference to the climate change work that the agency might do, and the scientific work that it undertakes in doing that.
The EPA publishes detailed information and data on how the climate is changing, for instance. It also publishes work on factors that can contribute to climate change, such as using scientific methods to study greenhouse gas emissions, for instance.
It uses that data to work on economic and scientific approaches to stemming the effects of climate change and to preventing further damage from global warming.
The Trump team has already signalled that it will move away from any climate-focused work. It has done the same with Nasa – suggesting that it will scrap the agency's work measuring climate change and instead force it to work on deep space travel.
The same document calls for huge budget cuts, potentially worth nearly a billion dollars, the website claimed. That includes $513 million that could be raised from cuts to "states and tribal assistance grants" and a further $193 million that could be saved by cutting "climate programmes".
Some of those climate programmes may relate to Mr Trump's intention to completely destroy the Climate Protection Plan. That landmark deal was announced by Barack Obama in 2013 and was intended as a way for the US to address climate change.
Monday 23 January 2017
source: http://www.independent.co.uk/us
original story HERE
If you would like to share this blog story on Facebook with one easy click, scroll down to the 
very
 bottom of this page and look for the SHARE button along with the 
Facebook LIKE button under the
"Sign up to Learn About & Help End Global Warming"
 boxed 
area where people
enter their email address. You do not need to enter any email address to use the one click Facebook SHARE button.
To learn about more about global warming, climate change or greenhouse gases as well as the causes, consequences, solutions, definitions, facts and tipping points related to these subjects, click here.
To see our most current positions, opinions, comments, agreement or disagreement with this article, and/or possible criticisms related to the subjects or facts raised in the above article, 
click here
.
 Then look for those subjects in the navigation links at the top the page.
To sign a critical petition for declaring an international global warming State of Emergency, click  
here
!
Sign up for the Global Warming Blog for free by clicking here. In your email you will receive critical news, research and the warning signs for the next global warming disaster.
Click here to learn how global warming has become irreversible and what you can do to protect your family and assets.
To share this blog post: Go to the original shorter version of this post. Look to lower right for the large green Share button.
To view our current agreement or disagreement with this blog article, click here.
---