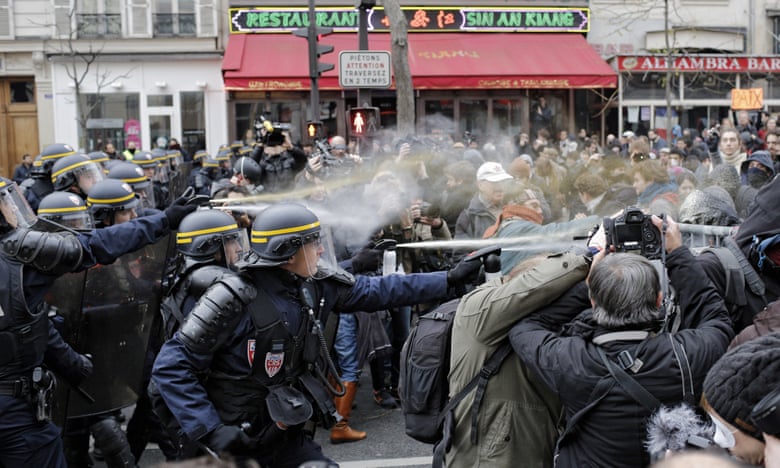 Policemen fight with activists during a protest ahead of the 2015 Paris climate conference at the Place de la Republique. Photograph: Laurent Cipriani/AP
Millions expected to take to streets ahead of Paris climate summit
Sydney to Seattle, via Hong Kong, Berlin, London and Sao Paulo, march on Sunday
Go to the "Guardian" website to follow live all that is transpiring in Paris and around the globe! Click HERE!
also be a contributor at "Guardian Witness" HERE!
Sunday 29 November 2015 11.20 EST
source: http://www.theguardian.com/us
To learn what you can do that is effective to help fix global warming caused climate destabilization, click here.

To learn why the term climate destabilization is replacing the terms climate change and global warming, click here.
To help do something about the climate change and global warming emergency, click here.
Sign up for our free Global Warming Blog by clicking here. (In your email, you will receive critical news, research, and the warning signs for the next global warming disaster.)
To share this blog post: Go to the Share button to the left below.
---