No matter what your current beliefs might be about global warming, the ever-increasing occurrences of extreme weather and atypical seasonal events can no longer be denied or ignored...
We're seeing once every hundred year and thousand year catastrophic weather events every night on the news.
If you are a regular reader of our Global Warming Blog you've seen the endless stream of photos, illustrations, videos, and animations that clearly show this dramatic worldwide increase in extreme weather events and the rapidly rising danger our precious planet is in.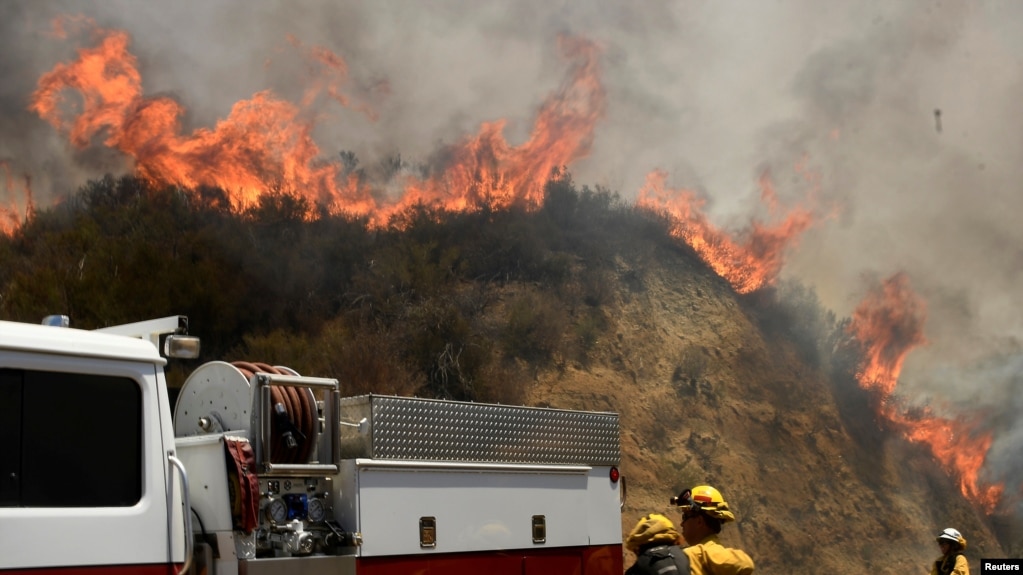 This sudden increase in extreme weather is bad news, but the just-in-time good news is that we are making great strides in getting ready to fix global warming:
We are quickly developing new, cleaner energy generation sources at lower and lower costs, and

Many people are finally becoming aware of the truth. This is NOT normal climate change that we are witnessing. This is an escalating global warming emergency! And, because it is an emergency, we must act aggressively and immediately to remove the danger.
I've always hoped we can turn global warming around, but it's going to take much more than:
a massive deployment of green energy generation systems at a scale never before seen in human history,

while also radically cutting back on fossil fuels to net zero emissions by 2026,

and while trying to prevent an economic crash during such a radical energy generation and energy use transition.

It is also going to require us to pull together and support the cause to save ourselves, our civilization and the future.
Unfortunately, this has been worst year yet for the climate. The US President is doing everything he can to undo the progress we've made, even pulling the U.S. out of the Paris Climate Agreement. The US President is even ordering the removal of valid global warming research from government websites and is stopping both ongoing and new global warming research because --- that is what the all-powerful fossil fuel industry and lobbyists want.
When any society becomes afraid of investigating the data and science surrounding some problem they are in a very bad place. When lobbyists go to such great lengths to hide how bad and dangerous their product is, it tell you a lot about what they fear most and the nature of what they are hiding.
In spite of all this bad news I'm not giving up and neither should you. My new book, Climageddon: The Global Warming Emergency and How to Survive It, offers critical new global warming research, predictions, and early warning signals essential to protecting your physical security, assets, and health from the rising consequences of the global warming emergency.
Have no doubt about it. We are in the 11th hour. Unless we are courageous and mobilize immediately, rising global temperatures will claim us all. Unless we act effectively now soon rising global warming temperatures will be beyond our ability to stop or reverse them for hundreds to thousands of years.
Even though we're in the 11th hour, we still have about 6-10 years left to prevent irreversible global warming and the ensuing extinction of most of humanity in as little as the next 30-50 years.  Yes, you read the preceding sections correctly, and Climageddon will prove these unbearable global warming truths to you.
Climageddon warns of a bleak future we are headed for with unflinching realism, but also illustrates how we can end global warming before it is beyond our control, as well as create a sustainable prosperity for all while doing it. Don't let the ominous title fool you. Climageddon is hard-nosed yet hopeful. It's eye-opening and unsettling. It is the must-read for our times if you want to understanding and do something about the single biggest threat to your future well being and finances.  
In spite of what can seem to be unsurmountable challenges there's a lot we can and must do. Just commit to doing these two things and we'll go from there.
Learn more about the global warming emergency and what you can do. Download the temporarily free Climageddon ebook (a $5.95 value at Amazon.) Click here to download your free copy. And,

We cannot do this alone. Our nonprofit organization presents a unique and vital voice in global warming education. We speak truth to power even when the truth is very difficult to hear. Our Job One plan to fix global warming is effective, based on scientific truth and the critical deadlines we cannot miss but, for it to expand and be successful, we also need your financial support.
With one click you can do a lot to help protect the future of civilization as well as your family, business, and nation from the rapidly escalating global warming emergency. Please make a generous and secure tax deductible donation to our nonprofit organization today.
Sign up for the Global Warming Blog for free by clicking here. In your email you will receive critical news, research and the warning signs for the next global warming disaster.
Click here to learn how global warming has become irreversible and what you can do to protect your family and assets.
To share this blog post: Go to the original shorter version of this post. Look to lower right for the large green Share button.
To view our current agreement or disagreement with this blog article, click here.
---