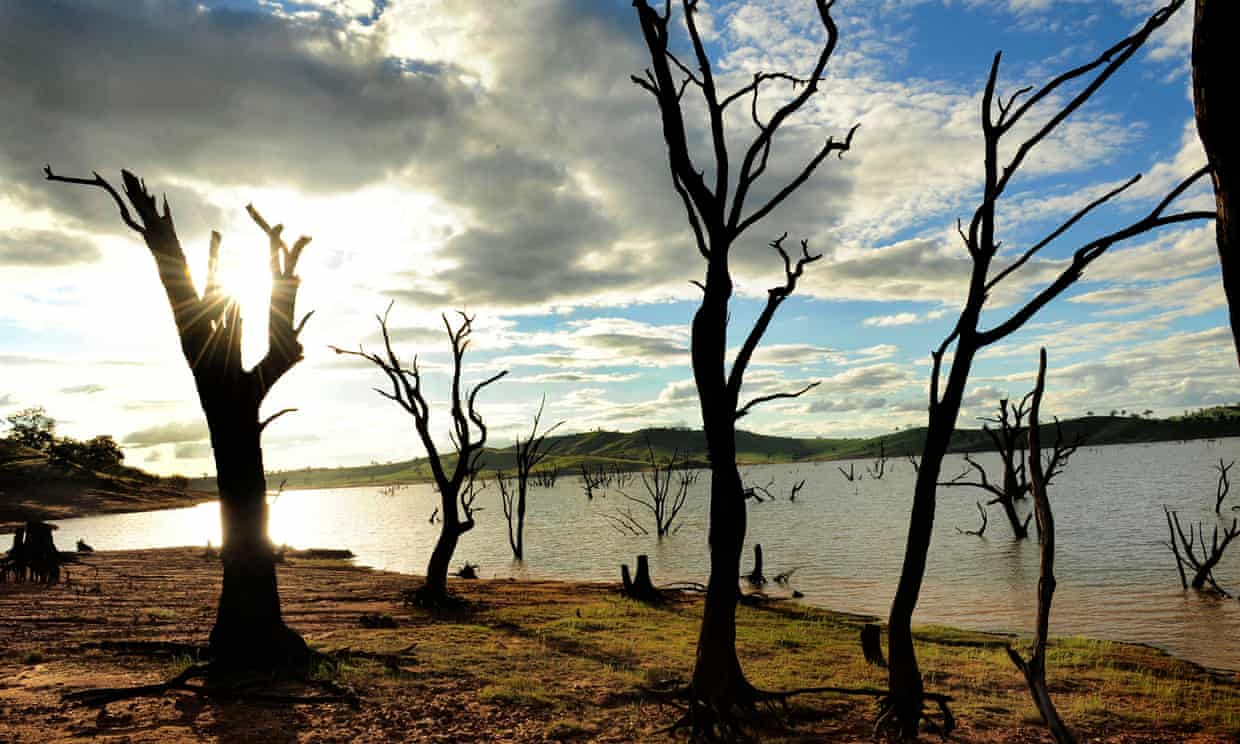 Lake Hume, New South Wales, Australia was devastated by a recent drought. Photograph: The Washington Post/Getty Images
In next five years greenhouse gases may push global warming past threshold set by Paris deal...
(Job One Editors Note: We here at Job One believe these numbers are skewed and we will be sitting at higher numbers and hotter temperatures much sooner. See HERE!)
Global temperatures could break through the internationally agreed upper 1.5C limit within the next five years, according to a forecast by British scientists that raises fresh questions about the world's efforts to tackle climate change.
The Met Office forecasting service said that in the period from 2018 to 2022, annual global average temperatures are likely to exceed 1C above pre-industrial levels and could top the 1.5C threshold set as an aspiration by the global Paris climate change deal in 2015.
"It is now possible that continued warming from greenhouse gases along with natural variability could combine so we temporarily exceed 1.5C in the next five years," said Stephen Belcher, the chief scientist at the Met Office.
Global temperatures have been steadily rising over the past 20 years, and in each of the last three years averages have topped the 1C threshold. Last year was the second hottest on record, and the hottest not to have been given an additional boost by the El Niño effect.
The 1.5C threshold was set at Paris as an ambitious target because scientists fear that a world warmer than that would be susceptible to ever wilder climactic events that in turn would precipitate greater drought, habitat loss, food insecurity and mass migration.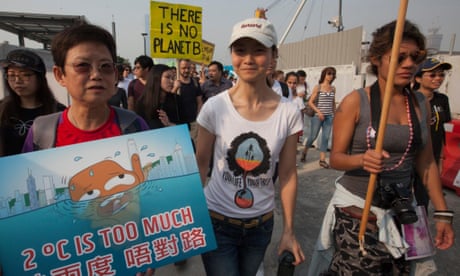 The majority of scientists believe human behaviour is contributing to global warming and climate change.
Wed 31 Jan 2018 16.06 EST
source: https://www.theguardian.com/us
original story HERE
Sign up for the Global Warming Blog for free by clicking here. In your email you will receive critical news, research and the warning signs for the next global warming disaster.
Click here to learn how global warming has become irreversible and what you can do to protect your family and assets.
To share this blog post: Go to the original shorter version of this post. Look to lower right for the large green Share button.
To view our current agreement or disagreement with this blog article, click here.
---