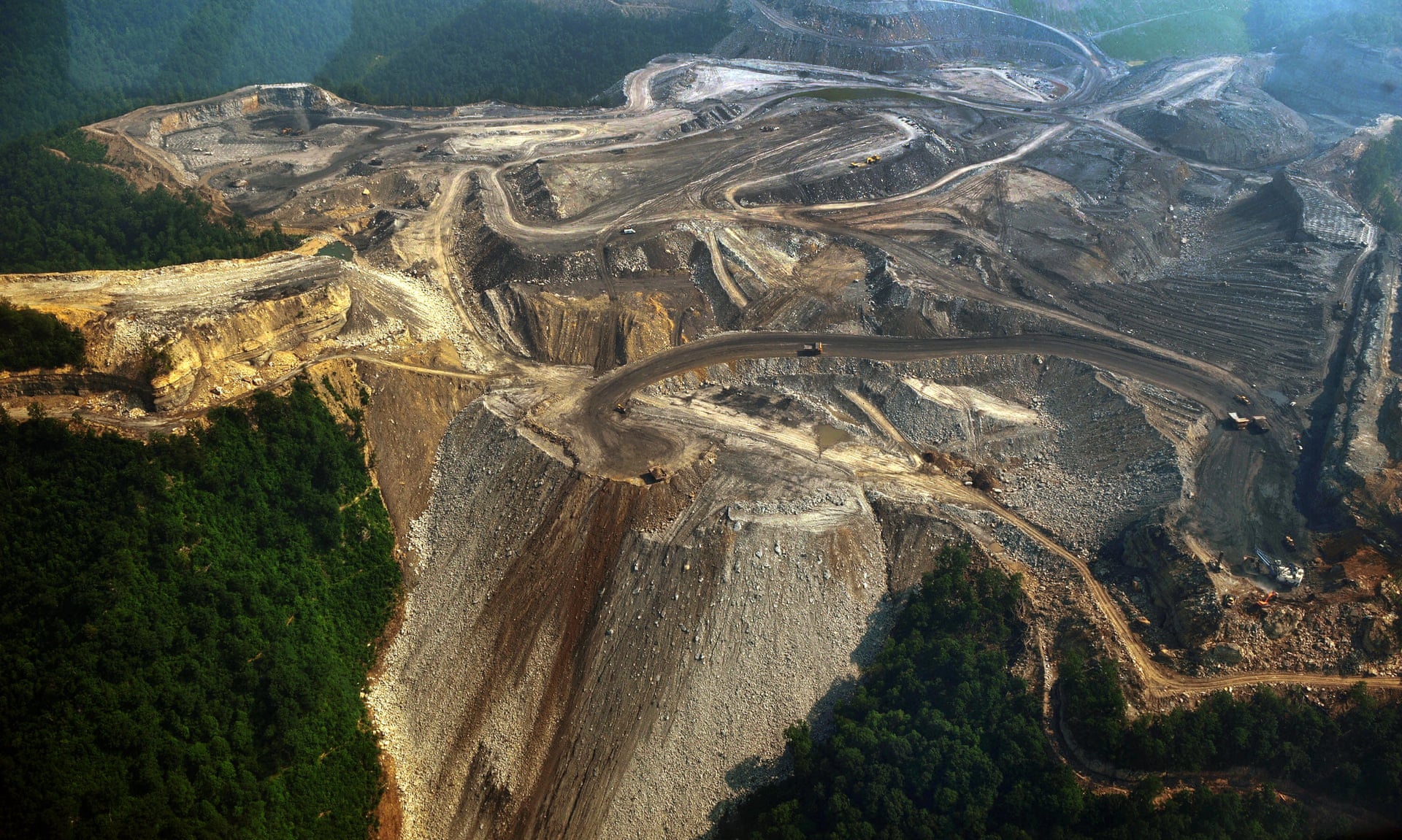 The White House said further details on the 'transition to a low-carbon economy' would come in the next few weeks. Photograph: Mandel Ngan/AFP/Getty Images
Pledge comes amid collapse in coal price but president says management of oil and coal should 'better reflect the costs they impose' on taxpayers and planet...
Barack Obama promised an overhaul of coal mining on public lands on Tuesday, delivering a major blow to the ailing industry.
In his final State of the Union address, the US president said he would push for changes to the leasing of public lands for oil, coal and gas leases at cut-rate prices, saying: "Rather than subsidize the past, we should invest in the future."
The move follows a listening tour last year by Sally Jewell, the interior secretary, during which she explored leasing programmes on public lands and the collapse of the coal mining industry due to low prices.
Environmental groups had planned major campaigns around the government's leasing programme for 2016, arguing that continued fossil fuel extraction on public lands was undermining Obama's efforts to fight climate change.
After insisting in his first term on an "all of the above" energy policy that promoted expansion of oil, gas and coal, Obama now appears to agree with scientists who say catastrophic climate change cannot be avoided without strict limits on fossil fuel extraction.
"I'm going to push to change the way we manage our oil and coal resources, so that they better reflect the costs they impose on taxpayers and our planet," he said in the speech.
The overhaul comes amid collapsing global prices for coal – which have had a big impact on the government's lease programme. The government had to put off lease sales involving some 2bn tonnes of coal over the last year because companies were unwilling to buy.
The White House said in an email it would provide further details in the coming weeks, adding: "The President underscored the need to accelerate our transition to low-carbon economy by changing how we manage our oil and coal resources."
Campaign groups have long accused Obama of having a blind spot when it came to the mining of fossil fuels on public lands.
A report by the Center for American Progress found that oil, coal and gas produced on public lands were responsible for more than 20% of all greenhouse gas emissions.
Half of those emissions were from coal – which increasingly is mined in the vast deposits of the Powder River Basin in Montana and Wyoming.
Up until last year, Jewell, the interior secretary, had acknowledged that there was no concrete strategy to address the climate impact of mining for fossil fuel on public lands, saying: "It's something we need to think about."
Campaign groups said the move was an encouraging first step – but argued that Obama should really ban all fossil fuel production on public lands to have maximum impact on climate change.
"The issue of fossil fuel extraction on public lands is going to be a key fight over the coming months. Our government needs to get out of the business of climate destruction," May Boeve, the director of 350.org said.
As expected, Obama did not come with a list of promises for his last year in office – and did not even mention important initiatives that are already in the works, such as new rules for plugging methane leaks from oil and gas wells.
The White House has been sitting on the rules for six months.
But it was significant that, as during other high-visibility moments during the second half of his presidency, Obama took care to thread mention of climate change throughout the State of the Union address.
Once again, he mocked Republicans who continue to reject the science behind climate change, saying: "You'll be pretty lonely, because you'll be debating our military, most of America's business leaders, the majority of the American people, almost the entire scientific community, and 200 nations around the world who agree it's a problem and intend to solve it."
Obama also embraced climate change as an issue of national security and global concern – saying it was "one of many issues where our security is linked to the rest of the world".
Wednesday 13 January 2016 00.11 EST
source: http://www.theguardian.com/us
To receive the latest breaking news on global warming issues, click here and go to our climate blog. Look to the bottom right of the page for the climate blog Subscribe box to automatically get our RSS news feed and each new story. 
To learn what you can do that is effective to help fix global warming caused climate destabilization, click here.
To learn why the term climate destabilization is replacing the terms climate change and global warming, click here.
To help do something about the climate change and global warming emergency, click here.
Sign up for our free Global Warming Blog by clicking here. (In your email, you will receive critical news, research, and the warning signs for the next global warming disaster.)
To share this blog post: Go to the Share button to the left below.
---