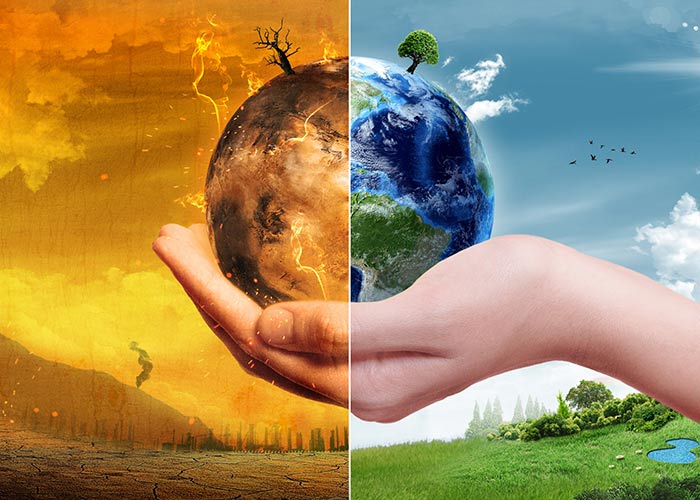 Most of our posts to our website members and subscribers at Job One, Factnet and Universe Spirit are long and science detailed.
This one is refreshingly short and simple...
You are among the the enlightened few who realize how important our tell it like it is, "tough love" new mission has become for redirecting the world's global warming reduction efforts and leading environmental groups back toward painful facts and truly effective actions --- deadline-critical actions that we must execute or humanity will not survive the global warming emergency!
As an early adopter of our disruptive new mission we ask you to once again act as one of our enlightened donors and supporters. Please take advantage of the charitable giving tax deduction that may not be around much longer in the US (because of the current political power holders.)
Now or before 12 midnight on December 31st, make your last chance, but fast and easy, online donation.
WOW! We have just exceeded $8,000 of our annual 10,000 donation goal and...
every additional donation from now until midnight December 31st will also be matched by an anonymous benefactor!
Happy New Year and the deepest thank you from everyone on staff and in our volunteer team for your help in making our disruptive new mission successful,
Lawrence Wollersheim
Director
Job One for Humanity
Manage@JobOneforHumanity.org
JobOneforHumanity.org

PS: Your Job One, Factnet or Universe Spirit tax deductible donation is made through FACTnet Inc., a 24 year old 501(c)(3) IRS approved nonprofit educational organization in the USA. ALL of your donation is used exclusively, wisely and frugally to further our mission. Job One for Humanity and Universe Spirit are DBAs of Factnet. 


Job One for Humanity offers a science-based plan to end escalating global warming that is practical, prioritized and effective for the time we have left. It s contained in the new book Climageddon. For more about Climageddon go to:
 Climageddon Information     Facebook Page     Twitter 
To help do something about the climate change and global warming emergency, click here.
Sign up for our free Global Warming Blog by clicking here. (In your email, you will receive critical news, research, and the warning signs for the next global warming disaster.)
To share this blog post: Go to the Share button to the left below.
---