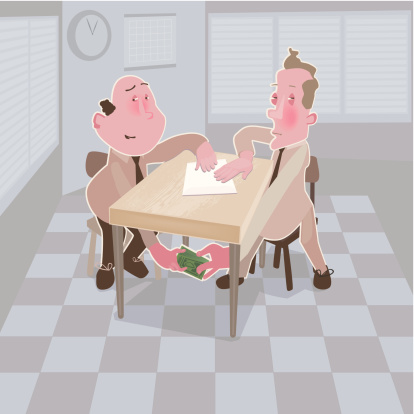 A Republican-led congressional committee sought on Friday to assert oversight over inquiries that about 20 states are making into Exxon Mobil and climate change, reiterating demands to know more about state attorneys general's consultations with environmental groups...
In a letter, some 17 members of Congress and ranking members of the House Science, Space, and Technology Committee said they have broad jurisdiction that allows them to review investigations carried out by states. The committee was pushing back against state officials who have said they are not subject to federal oversight.
The standoff is the latest in a high-stakes battle between the world's largest publicly traded oil company and a coalition of state attorneys general who have said they would go after Exxon in a bid to force congressional action to tackle climate change.
About 20 state officials jointly said in March they would participate in inquiries into whether Exxon executives misled the public by contradicting research from company scientists that spelled out the threats of climate change.
Prior to that March announcement, some state officials met with a range of prominent environmental and investment groups that oppose fossil fuels.
The House committee has complained the inquiries risk stifling free speech and scientific inquiry, and that state officials were coordinating with special interest groups.
The House committee demanded for the second time since May that state officials hand over all records of communications between their offices and outside groups.
"Congress has a responsibility to investigate whether such investigations are having a chilling effect on the free flow of scientific inquiry and debate regarding climate change," the letter said.
"People should be troubled by any attempt by members of Congress to silence or undercut basic investigatory authority by a state attorney general's office," said Cyndi Roy Gonzalez, a spokeswoman for Massachusetts Attorney General Maura Healey. "Our office will not be intimidated by oil industry-backed members of the U.S. House of Representatives."
Climate Denial Crock of the Week
by Peter Sinclair June 18, 2016
source: https://climatecrocks.com/
original story HERE
To see our most current positions, opinions, comments, agreement or disagreement with this article, and/or possible criticisms related to the subjects or facts raised in the above article, 
click here.
Then look for those subjects in the navigation links at the top the page.
To learn about more about global warming, climate change or greenhouse gases as well as the causes, consequences, solutions, definitions, facts and tipping points related to these subjects, 
click
 here
. 
To automatically be emailed a summary of the latest news on global warming, sign up for our Global Warming Blog by 
clicking here
. (Put your email address in the Global Warming Blog Subscribe box at the bottom right of the page.) 
To sign a critical petition for declaring a national and international global warming State of Emergency, click  
here
!
To help do something about the climate change and global warming emergency, click here.
Sign up for our free Global Warming Blog by clicking here. (In your email, you will receive critical news, research, and the warning signs for the next global warming disaster.)
To share this blog post: Go to the Share button to the left below.
---