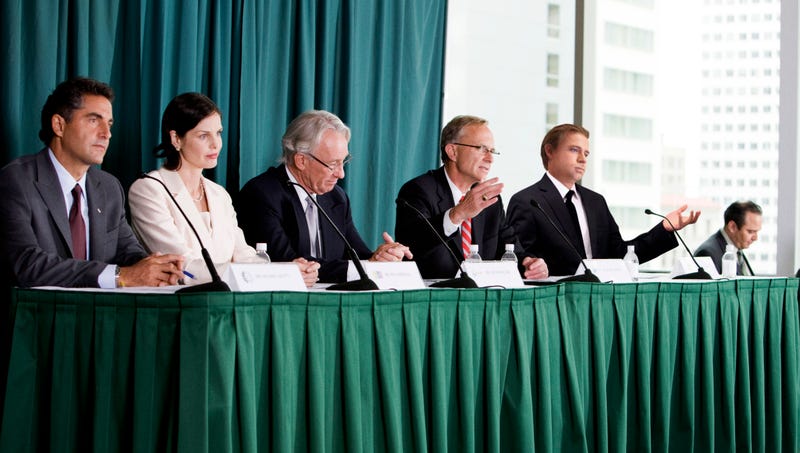 GENEVA—Attending a conference to discuss alarming new data on rising sea levels, a weary group of top climatologists suddenly halted their presentation Friday, let out a long sigh, and stated that the best thing anyone can do at this point is just try to enjoy the next couple decades as much as possible. "You know what, guys? Just go out there and have a good time—don't worry about any of this," said climate scientist Annalisa Feldt who tore in half the report she had compiled and suggested everyone consider traveling to a place they've never been before, or taking up a pastime they've always imagined might be fun. "Go see a show. Join an intramural sports league. Learn a musical instrument. Have more sex. Try skiing, if you never have, although that's one you'd better do within the next five years or so." Reiterating the need for people to live it up while they still can, the climatologists announced that if anyone was interested in joining them, they would be skipping the remainder of the conference to get completely shit-faced at the nearest bar...
To help do something about the climate change and global warming emergency, click here.
Sign up for our free Global Warming Blog by clicking here. (In your email, you will receive critical news, research, and the warning signs for the next global warming disaster.)
To share this blog post: Go to the Share button to the left below.
---