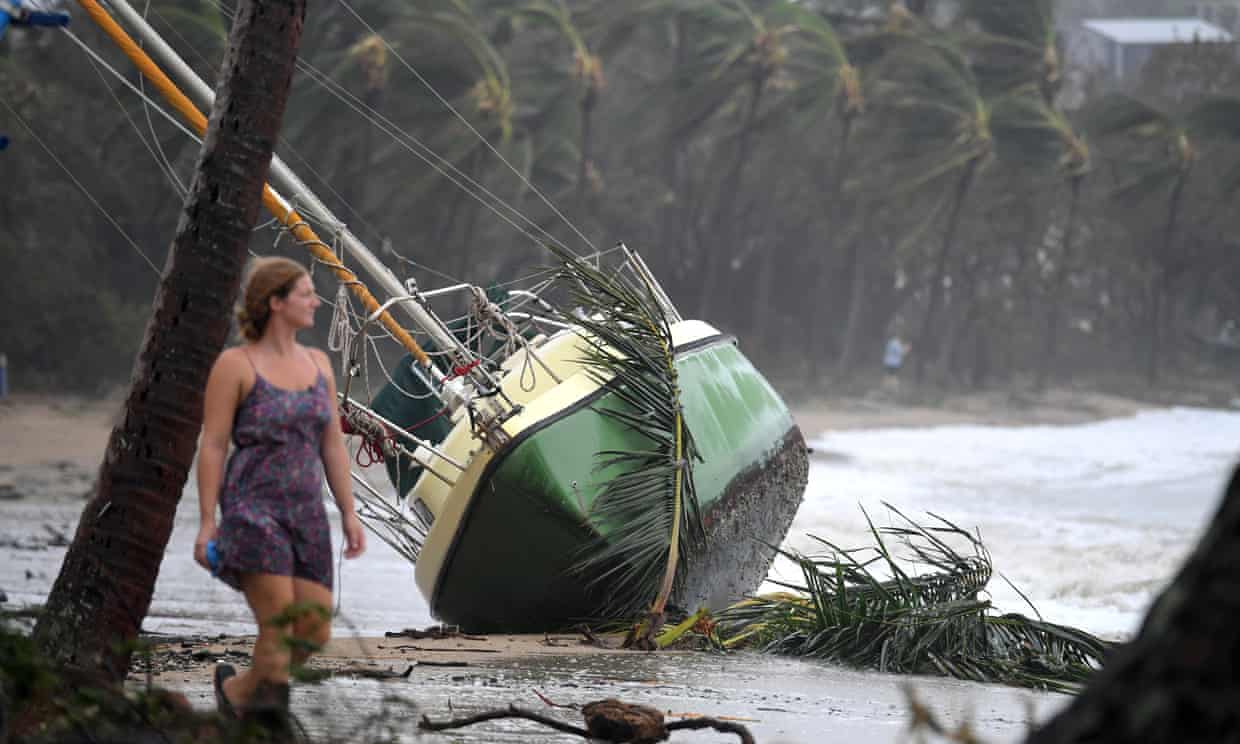 A local resident walks past a yacht that was washed ashore after Cyclone Debbie hit the northern Queensland town of Airlie Beach in March 2017. Photograph: Reuters
Traditional scale used goes only to five but strength and intensity of storms is increasing, says scientists...
The increasing strength, intensity and duration of tropical cyclones has climate scientists asking whether a new classification needs to be created: a category-six storm.
The Saffir-Simpson hurricane wind scale currently runs in severity from one to five, with five describing near-total destruction.
But climate scientists meeting at a conference in the New Zealand city of Wellington have floated the idea of creating a category six to reflect the increasing severity of tropical cyclones in the wake of warming sea temperatures and climate change.

"Scientifically, [six] would be a better description of the strength of 200mph (320km/h) storms, and it would also better communicate the well-established finding now that climate change is making the strongest storms even stronger," he said...
Read the rest of the story HERE at https://www.theguardian.com/us
Wed 21 Feb 2018 23.13 EST
Sign up for the Global Warming Blog for free by clicking here. In your email you will receive critical news, research and the warning signs for the next global warming disaster.
Click here to learn how global warming has become irreversible and what you can do to protect your family and assets.
To share this blog post: Go to the original shorter version of this post. Look to lower right for the large green Share button.
To view our current agreement or disagreement with this blog article, click here.
---