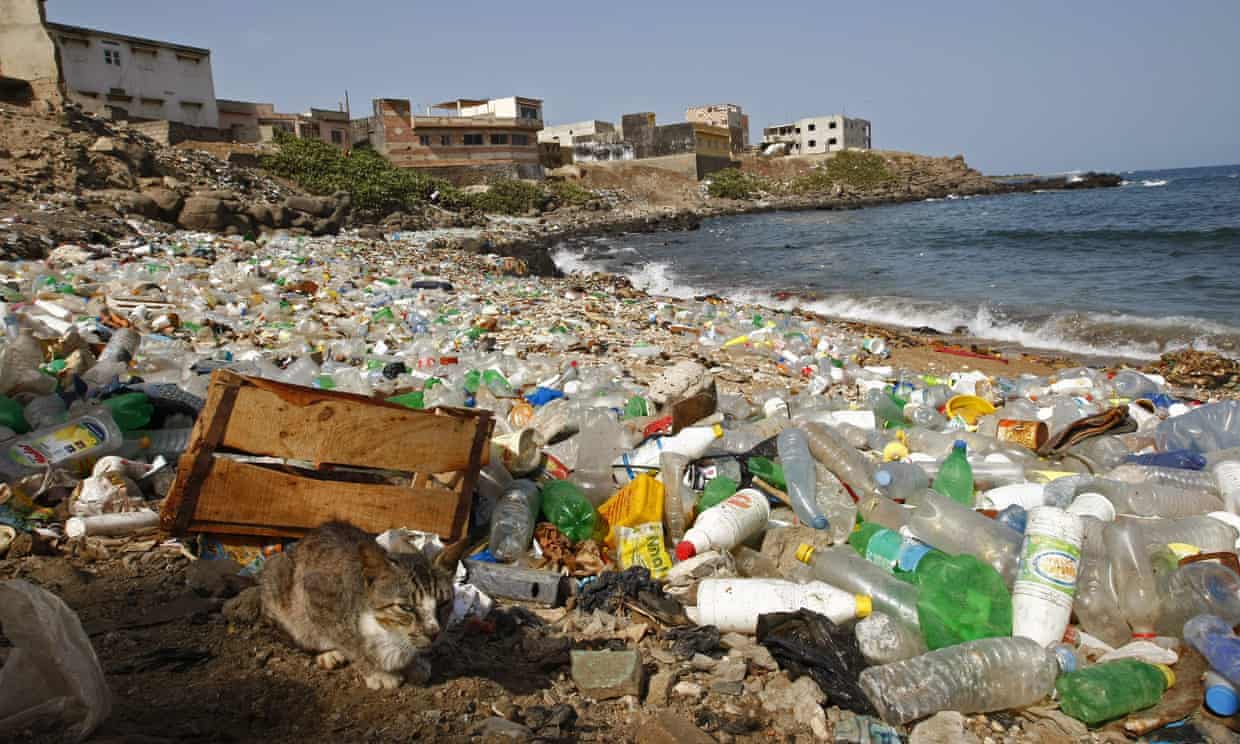 Plastics pollution in Dakar, Senegal. Photograph: Nic Bothma/EPA
Guardian supporter Matt Bowden explains why an article by the author Robert Macfarlane helped him understand the 'Anthropocene generation'...
Matt Bowden, 34, works in the textiles industry. He is from Durham, UK and currently living in Taipei, Taiwan
I came across Robert Macfarlane's article Generation Anthropocene: how humans have altered the planet forever, as part of my MA course last year. It was recommended reading and ignited a deep interest in humans' impact on the planet, and an impetus to reimagine my relationship with the environment.
Macfarlane explains the term "Anthropocene" as "the new epoch of geological time in which human activity is considered such a powerful influence on the environment, climate and ecology of the planet that it will leave a long-term signature in the strata record". Many scientists argue that it began in 1950 and continues today. This concept really intrigued me and sparked a fascination that has grown and grown.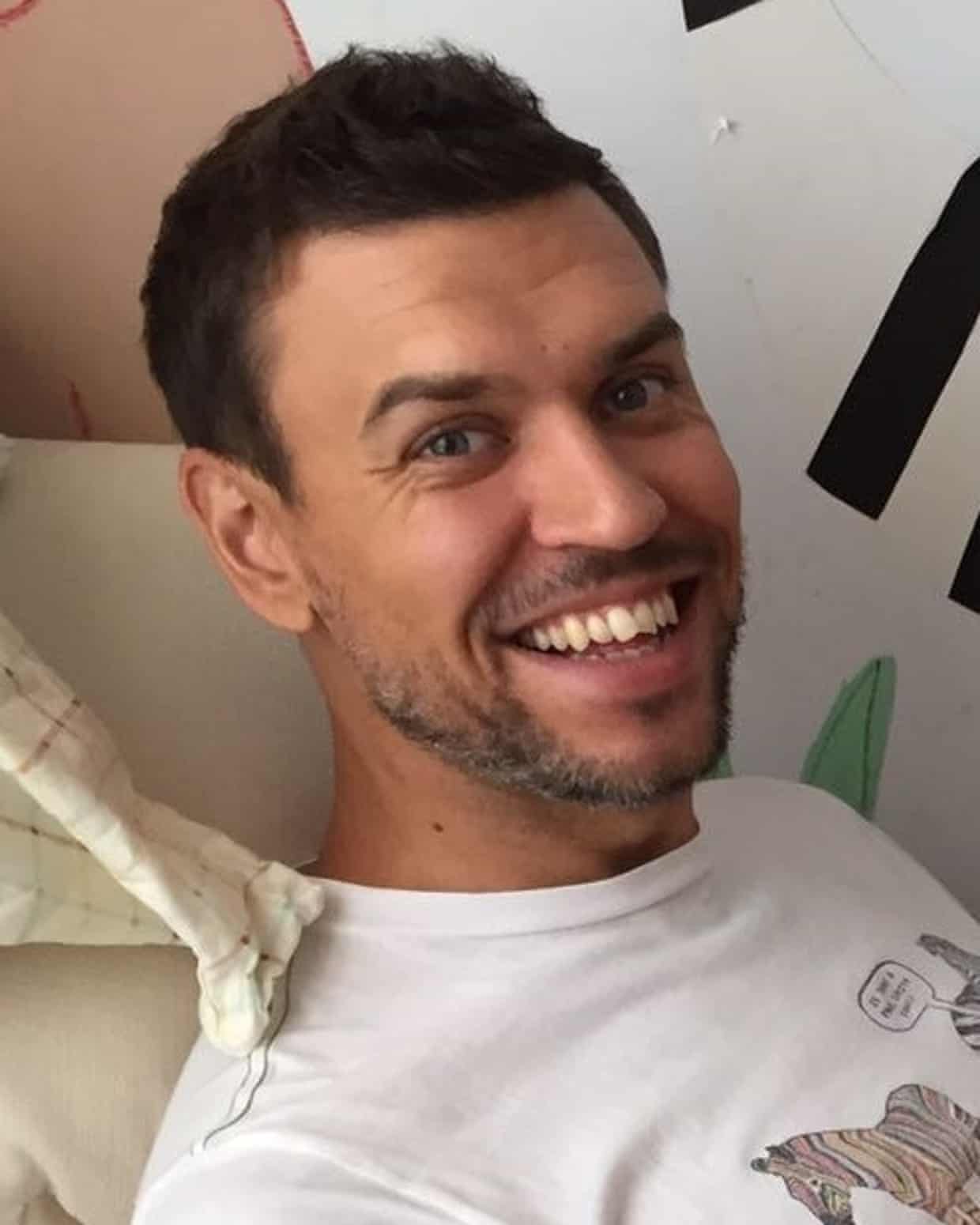 Matt Bowden Photograph: Handout
I studied Chinese and politics for my first degree, having always had a passion for literature and linguistics, and I have been in Asia since I graduated in 2005. In 2012 I moved to Taiwan, where I work for a company that produces knitwear for the US market. I enjoy my work, but a few years into my career I decided I wanted to do something extracurricular that was stimulating and challenging.
So in 2015, I embarked on a distance programme with Nottingham University, studying towards an MA in English Studies with a special focus on ecocriticism – the examination of how nature is portrayed using the written word, and how this portrayal influences human behaviour. It's a really fascinating area of study, and one about which Macfarlane is hugely knowledgeable.

I was introduced to his work during my course, when we were asked to read his book The Wild Places. It had a big impact on me, and I started to read more of his work: Landmarks, an exploration of the language we use to describe nature; Mountains of the Mind, about humans' fascination with mountains; and soon articles such as this one in the Guardian. This particular piece made a huge splash among environmental academics, but its appearance in a popular newspaper also brought it to the forefront of public consciousness. It struck a chord with me in a way that other literature on climate change had not.
We are living in an epoch defined by nuclear tests and plastic pollution, and having the right terminology to describe this unique, and uniquely horrifying, time feels important. Macfarlane reminds us in no uncertain terms that "among the future fossils of the Anthropocene might be … shampoo bottles and deodorant caps", combining clear expertise and a rich array of cultural references with a style of writing that is detailed and extremely evocative. Once I had read this piece, it was impossible to unread.
Almost like the Anthropocene age itself, it "administered – and will administer – a massive jolt to the imagination". I immediately shared it with friends and family, made its theme the major focus of my thesis, and began to make changes to my life.
Taiwan has a very throwaway culture, so I began using my own flask when buying coffee, and using metal chopsticks in restaurants instead of disposable ones. I did make some bigger changes too – my family live in the UK and I would like to spend more time with them, but I'm acutely aware of the environmental impact of flying, so now try to do so as little as possible. I surf quite a bit in my spare time, so have helped out with beach cleanups – the beaches in this part of the world have a huge problem with litter.
But we are living through a cataclysmic environmental crisis, and these relatively small changes will not be sufficient to improve matters unless they occur on a global scale.
It can sometimes seem overwhelming to consider how to tackle the present situation but there is cause for optimism if we work together. In the time since completing my course I have got married and become a dad, and thinking about the planet we will bequeath to the next generation feels more pressing than ever.
Saturday 25 November 2017 08.16 GMT
source: https://www.theguardian.com/international
original story HERE
Sign up for the Global Warming Blog for free by clicking here. In your email you will receive critical news, research and the warning signs for the next global warming disaster.
Click here to learn how global warming has become irreversible and what you can do to protect your family and assets.
To share this blog post: Go to the original shorter version of this post. Look to lower right for the large green Share button.
To view our current agreement or disagreement with this blog article, click here.
---