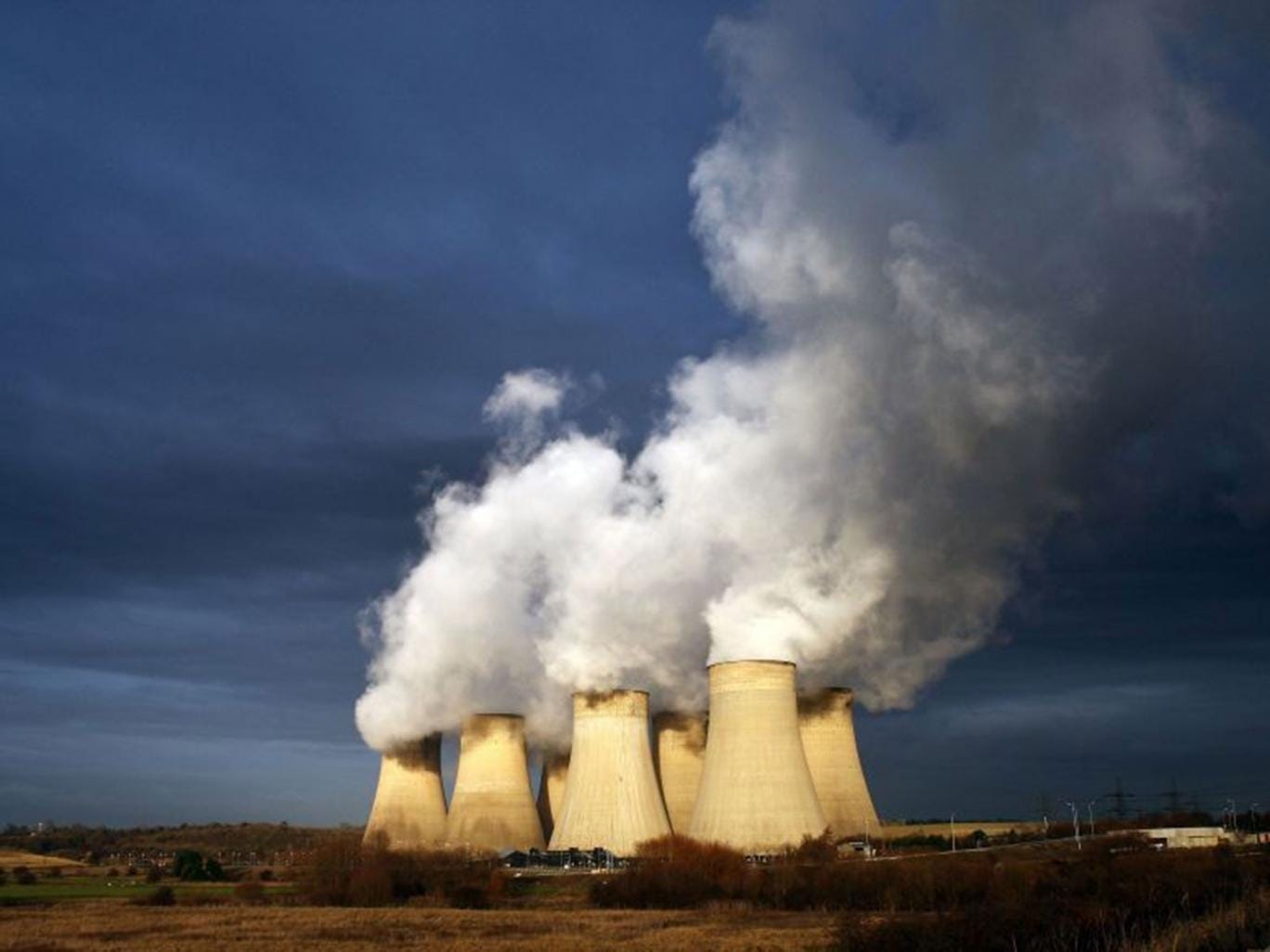 The Government is planning to phase out coal energy completely by 2025 PA
From 1882 until 10 May this year, coal has powered the nation. Could the UK be one of the first countries to end coal power altogether?
At midnight on 10 May 2016, the UK hit an energy milestone. For the first time in over 100 years, the amount of coal being used by the national grid to power Britain's kettles, computer and televisions fell to zero. And then it stayed at zero for four hours.
Two days later, this time for five hours, coal usage fell to zero again. Nuclear, wind, hydro and solar energy powered the national grid in coal's place. By 13 May, the needle had hit zero four times, for a total of around 25 hours.
This historic turning point came on the eve of a Government consultation on phasing out coal energy completely by 2025.
"As part of our plans for a cleaner energy future, we are one of the first countries to announce our intention to consult on ending unabated coal by 2025," a spokesperson for the Department for Energy and Climate Change told The Independent. "We will issue this consultation shortly."
Though it was celebrated by green campaigners, zero coal happened entirely by chance. Some coal plants happened to be out for maintenance, so the national grid replaced coal with other sorts of energy. "We are generation neutral and cannot be seen to favour one type of generation over another," a National Grid spokesperson said, "therefore this wasn't planned by us and is merely a coincidence."
The UK was the birthplace of the coal-fired industrial revolution. It built the world's first public, centralised coal-fired power station. From 1882 until 10 May this year, coal has powered the nation. Could the UK now be one of the first countries to end coal power altogether – even without the help of the Government?
Dr Simon Evans, policy editor of Carbon Brief, thinks so. 
"Even last year, before the phase-out was announced, Government projections were expecting coal power to be very close to zero in 2025. Given recent coal plant closures, the UK might get there even sooner," he said. 
UK #coal generation hit zero again overnight. Now 4x this week, having previously never happened since 1882.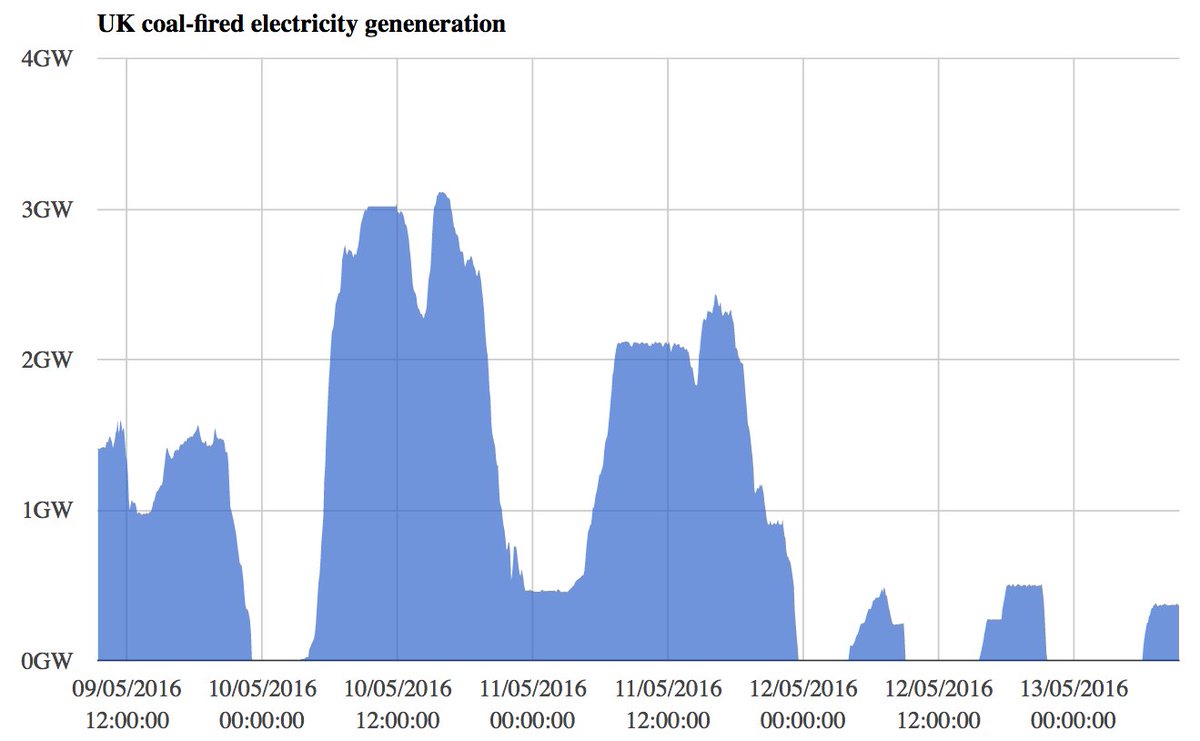 In 2015, the UK got slightly more electricity from renewables than it did from coal. Both supplied about 25 per cent of demand, marking a big drop for coal which has supplied 40 per cent of the UK's electricity as recently as 2012.
Coal plants will only run if they can sell electricity for a profit. The gaps in coal usage over the last two weeks have happened because coal plants are working on very thin or negative margins thanks to the cheapness of natural gas.
Wind farms and solar panels also generate electricity for near-zero cost once they have been built. All of these sources pay less carbon tax than coal, which is considered a dirty fuel. The odds are stacked against coal plants, many of which have little reason to stay open at all.
"The more European countries add renewable energy to their mix, the more we'll see coal become unusable as it's too expensive," said Juliet Davenport, chief executive of renewable electricity supplier Good Energy. 
"There's still a long way to go, with many countries in Europe still dependent on coal, but we're moving in the right direction," she added.
Poland is one of those European countries reliant on coal, which makes up more than 80 per cent of its energy. Germany, also on the reliant end of the spectrum, got 42 per cent of its electricity from coal last year.
At the other end, France spent money on nuclear power stations in the seventies and eighties and now uses very little coal, while Sweden only uses 1 per cent coal because of its hydro resources.
The UK is among a handful of places, including the Netherlands, New York State, Quebec and Oregon, looking to phase out coal altogether. It could set the example for other nations as they try to reach zero coal, according to Dr Doug Parr, Greenpeace policy director.
"As the world gets to grips with tackling climate change after the Paris Agreement, this is an economic opportunity as many counties in the world could look to UK's skills as they head down this route," Dr Parr said.
He called for the UK Government to support a shift to zero coal through policy to make sure this happens properly.
"There should be no problem with keeping the lights on if Government supports reliable and cheap renewables, grid flexibility and storage and energy efficiency," Dr Parr said.
New energy suppliers coming to the market are going one step further by not only scrapping coal, but offering customers 100 per cent renewable energy. They're going head to head with the big six energy firms – SSE, Iberdrola's Scottish Power, British Gas-owner Centrica, RWE npower, E.ON and EDF Energy – at a time when these companies are being scrutised for the way they organise their tariffs and charge customers. The UK competition watchdog has called for a price cap on tariffs and a database for customers to make switching energy provider easier.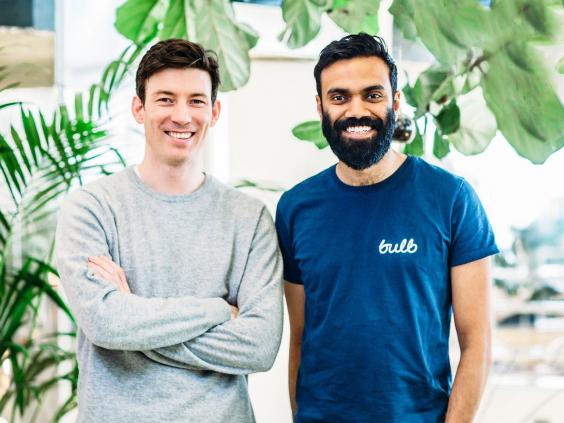 Bulb, a start-up energy provider that launched in May, cuts across the confusing tariff system of the big companies by offering one tariff, 100 per cent renewable energy and prices on average 20 per cent cheaper than the big six.
"Renewables are the future," Amit Gudka, co-founder of Bulb, told The Independent.
"Countries like Norway, Costa Rica and most recently Portugal are proving that this isn't just a blip but that as coal is retired over the coming years, whole countries truly can be powered solely by renewables."
But experts are wary that market conditions could change and that coal could become profitable again, making the recent zero coal stretches more of a blip.
One way to ensure that doesn't happen is for the Government to implement new standards to usher coal power to its demise. Dr Evans from Carbon Brief said the Government could extend its emissions performance standard. At the moment, this standard sets a limit on the about of carbon dioxide emitted per unit of electricity. 
A limit of this kind already applies to new power stations, which means the UK can't build new coal-fired power stations. Extending it would force all the old coal plants to close. 
Until the Government launches its consultation – which it has promised in the "near future" – we won't know how it plans to proceed. But experts are clear on the need.
"If the Government wants to guarantee zero coal by 2025, it needs some sort of policy to make sure it happens," Dr Evans said. "Otherwise one of its flagship climate pledges would be left to chance."
source: http://www.independent.co.uk/
original story HERE
To see our most current positions, opinions, comments, agreement or disagreement with this article, and/or possible criticisms related to the subjects or facts raised in the above article, 
click here.
Then look for those subjects in the navigation links at the top the page.
To learn about more about global warming, climate change or greenhouse gases as well as the causes, consequences, solutions, definitions, facts and tipping points related to these subjects, 
click
 here
. 
To automatically be emailed a summary of the latest news on global warming, sign up for our Global Warming Blog by 
clicking here
. (Put your email address in the Global Warming Blog Subscribe box at the bottom right of the page.) 
To sign a critical petition for declaring a national and international global warming State of Emergency, click  
here
!
To help do something about the climate change and global warming emergency, click here.
Sign up for our free Global Warming Blog by clicking here. (In your email, you will receive critical news, research, and the warning signs for the next global warming disaster.)
To share this blog post: Go to the Share button to the left below.
---