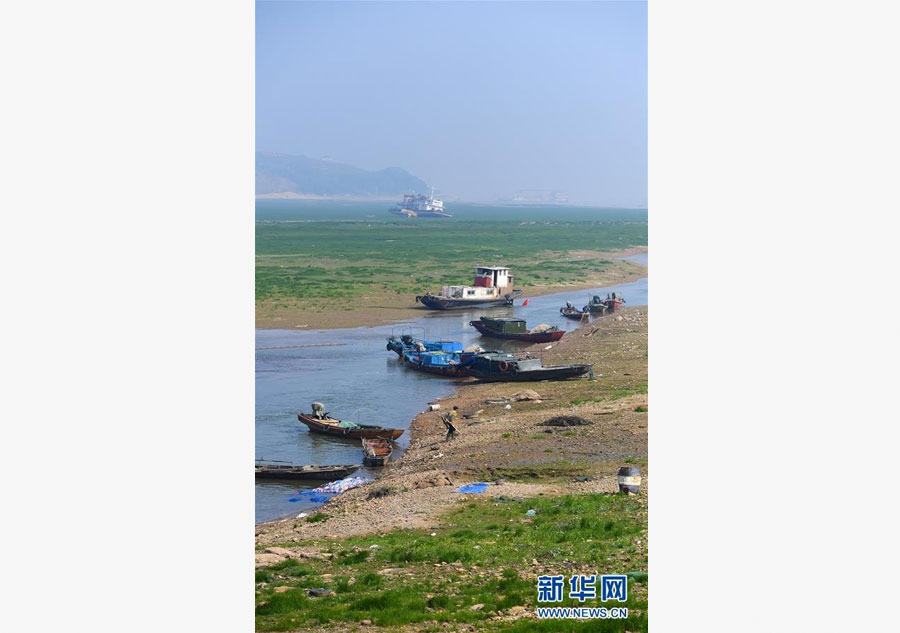 Boats dock in the lake in Jiujiang, East China's Jiangxi province on Nov 3. [Photo/Xinhua]
Shocking pictures have emerged showing that China's largest freshwater lake has partially dried up...
New pictures show parts of the Poyang Lake in China's Jiangxi province turning into a huge grassland 
The lake was once 4,500 square kilometres (1,737 square miles), three times the size of Greater London
Water in Poyang recedes every winter but this year the dry season arrived early due to a shortage of rainfall
Sign up for the Global Warming Blog for free by clicking here. In your email you will receive critical news, research and the warning signs for the next global warming disaster.
Click here to learn how global warming has become irreversible and what you can do to protect your family and assets.
To share this blog post: Go to the original shorter version of this post. Look to lower right for the large green Share button.
To view our current agreement or disagreement with this blog article, click here.
---